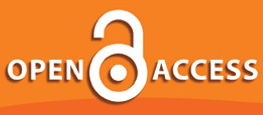 Beginning Tuesday, January 15, 2013, the UC Merced Library will launch a pilot fund to support open access publishing costs. Along with all other UC campus libraries, we are partnering with the California Digital Library (CDL), to assist scholars who do not have other grant funds available to pay for open access publishing fees. The primary goals of the program are to support UC researchers interested in reshaping the current models of scholarly publishing and to foster greater dissemination of the scholarly output of the university. In addition, we hope to educate and encourage scholars about the importance of controlling their own copyright.
The pilot program will be in effect through December 2013, but funds are limited. We encourage authors to submit applications early.
To learn more about open access publishing and how to apply for funding, please visit our Open Access Fund web page.