Tue, May 21, 2019 11:40 AM
The Library hosted another successful semester of Faculty Author Series talks this past spring featuring two of our amazing female faculty here at UC Merced. If you missed these events, here is a brief summary of each talk. Be sure to catch next semester's Faculty Author Talks (more info to be released at a later time).
Faculty Author Series with Maria Deprano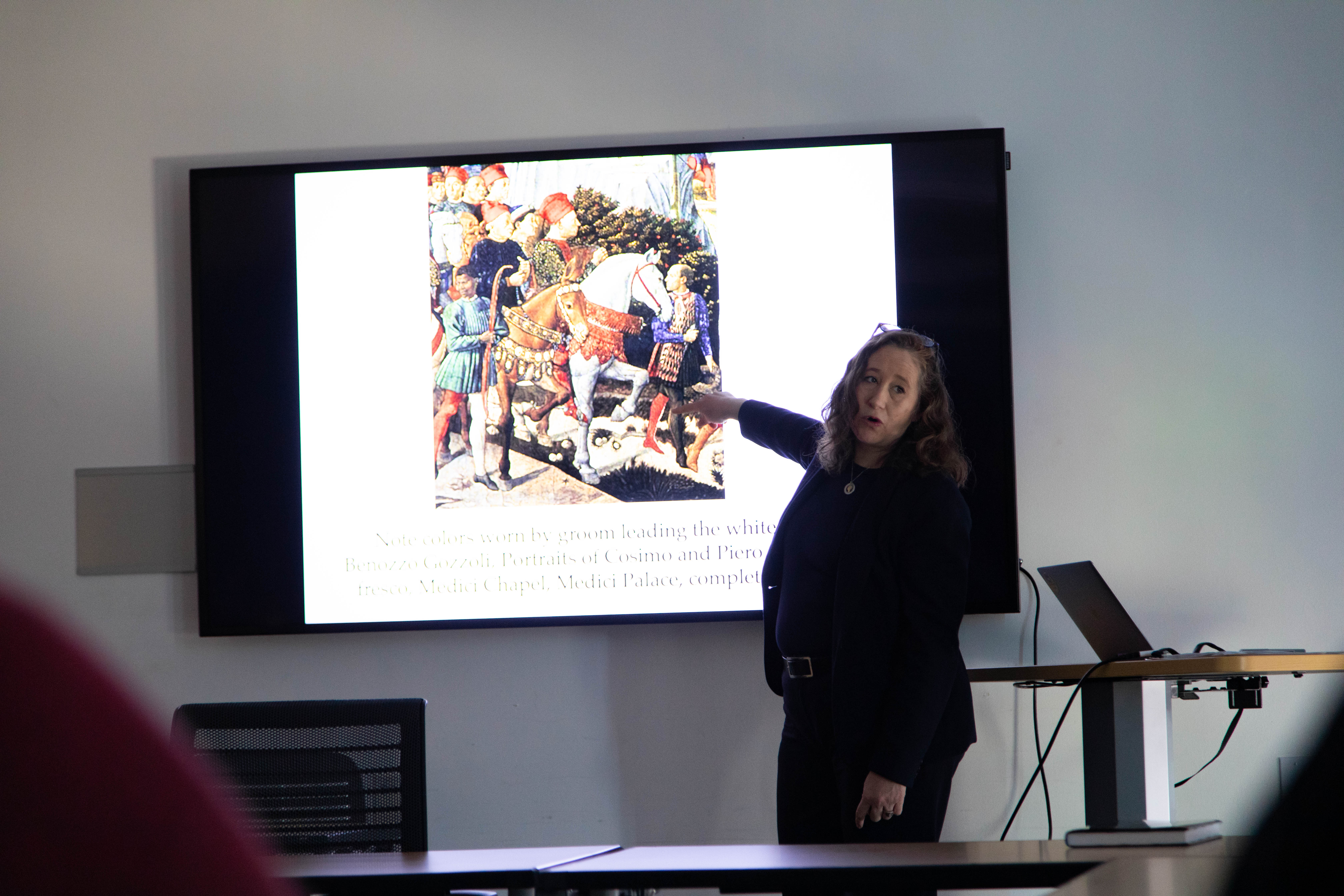 On February 6th, Dr. Maria DePrano presented research related to her book, Art Patronage, Family, and Gender in Renaissance Florence: The Tornabuoni. During this engaging presentation, Dr. DePrano guided attendees through the Tornabuoni family tree, examining how this Florentine family commissioned works from innovative artists, such as Sandro Botticelli and Rosso Fiorentino, to gain recognition in their society, revere God, honor family members, in particular women, and memorialize deceased loved ones.
Faculty Author Series with Jessica Trounstine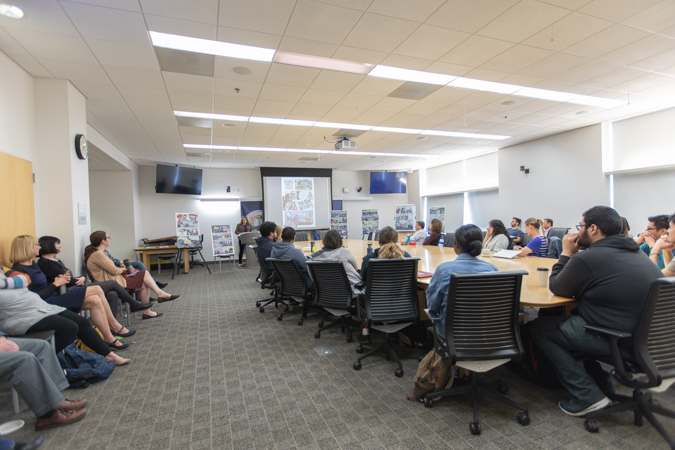 On March 21st, Professor Jessica Trounstine discussed her latest book, Segregation by Design. Drawing from more than 100 years of quantitative and qualitative data, Segregation by Design documents changing patterns of segregation and their political mechanisms, arguing that city governments have pursued these policies to enhance the wealth and resources of white property owners at the expense of people of color and the poor.
Using a comic created with artist Darick Ritter, Dr. Trounstine told the story of a young couple navigating the search for a new home and encountering the effects these policies continue to have across the United States.