Wed, July 13, 2022 2:05 PM
Krista Walsh and Crystal Fontes Join Library Staff 
Our Library's administrative team welcomed two career staff this spring: Krista Walsh and Crystal Fontes. Krista Walsh is our Library Administrative Coordinator. She is a proud Bobcat alumnus who worked in the Library's administrative services as a library student assistant. This experience -- coupled with interests in higher education and a financial
career -- made this position appealing. A couple of her key responsibilities include student recruitment & retention and invoice processing. She enjoys working with all her colleagues, fielding questions from those in any library unit. 
Crystal Fontes is the Executive Assistant to the University Librarian (UL) and joined the UC Merced Police Department where she served almost 14 years. She supported the Chief of Police and managed programmatic responsibilities like property registration. Crystal brings her rich administrative experience to our library staff and is enjoying the breadth of the library's projects. She has already been involved in event planning, coordinating for the Council of University Librarian's (CoUL) two-day visit, and assisting her colleagues with financials. 
Krista and Crystal have joined our Chief Administrative Officer, Stephanie Peterson and Library Business Officer, Mekenna Hagerman to create a strong and responsive administrative team that support SO many library activities. We all benefit from their care and competency. 
Welcome Krista and Crystal to the UC Merced Library. We have already been the benefactors of your strong customer service values!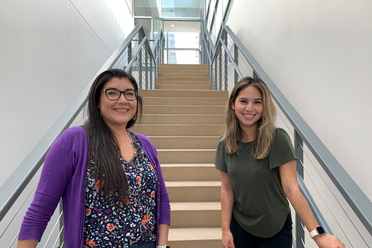 Crystal Fontes, Executive Assistant to the University Librarian
Krista Walsh, Library Administrative Coordinator